Car Rental Philippines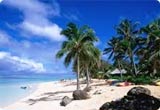 Philippines is a sovereign state located in Southeast Asia in the western Pacific Ocean. Numerous stunning beaches are just part of one the lengthiest coastlines in the world and it gets around three decades to visit and experience each island. See the outstanding Banaue Rice draws in Batad and be fascinated at how it was constructed. Visit the Basilica de San Sebastian in Quiapo which is the only all steel church or basilica in Asia. Metro Manila offers amply of Museums worth visiting and is regarded amongst the bulwarks of culture in the Philippines.

Whether visiting Manila for historical landmark and metropolitan lifestyle, Bacolod for its MassKara festival, Cagayan de Oro for the whitewater rafting, Vigan with its Spanish colonial architecture and UNESCO world heritage sites or Zamboanga for its historic colonial structures, a rental car in Philippines can be a good idea.
With a car to drive around, you can easily explore destinations like Banaue which is home to 2000 year old rice terraces, scuba diving destination Batangas, White sandy boulevard of Boracay, Donsol with its whale sharks and coral reefs of Camarines Sur.
Rent a car now!