Car Rental Sa Coma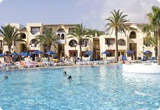 Sa Coma can be found in the eastern coast of Majorca. They are known for their golden sandy beaches and for their many bars and restaurants that are indeed world class. The atmosphere around is relaxed and it is a family-oriented resort. They also have a market where you get to see many unique products and some perfume shops around.
One of the places that the locals take pride in is the Caves of Arta; you will see different natural rock formations and one beautiful place to be in.

Witness the natural beauty surrounding the Sa Coma and other areas of Mallorca with a car tod rive around leisurely. Book with us now!