Car Rental USA Michigan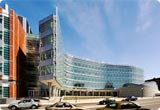 With exciting places and fun faces, Wisconsin is one land that has a breath of fresh air. To explore its attractions up-close, a car hire in Wisconsin offers the most fulfilling experience. At VIP Cars, we let you choose from a wide car fleet for diverse Wisconsin car rental locations. Book with us!

The Delightful State of Wisconsin!

Being home to thousands of inland lakes, waterways and two Great Lakes, Wisconsin could simply be termed as the nation's waterworld. Situated in north-central United States in the Midwest and Great Lakes regions, this picturesque place has is a popular Midwestern travel spot for splendid scenery and recreational activities irrespective of the season.

Tourist attractions such as Circus World Museum in Baraboo, House on the Rock and Wisconsin Dells (comprising of amusement parks, water parks and shopping spots) attract here thousands of visitors every year. Door County is a popular destination for boaters owing to the huge number of natural harbors, ports and bays on Green Bay and Lake Michigan side of the peninsula. The University of Wisconsin also houses numerous museums and an outsized hill capped by Bascom Hall.

When touring the place's wonderful attractions, connect with VIP Cars to avail the most economical Wisconsin car rental deals online so that you can travel with ease without bothering about expenses.

The State at a Glance

Museums: The Harley-Davidson Museum, Circus World Museum, Milwaukee Art Museum, Madison Museum of Contemporary Art and Chazen Museum of Art.
Restaurants: The Old Fashioned, Comet Café, Wild Tomato, Ian's Pizza, Graze, Maggie's Food Trucks and other prominent eating outlets that serve local and international cuisines.
Entertainment: At events like World's largest Brat Fest, Summerfest; for entertainment, visit the Palm Tavern, Great Dane Pub or the JJ's.
Adventures: To indulge into outdoor adventures, plan a visit to the Bay Beach Wildlife Sanctuary, Apostle Islands National Seashore, Peninsula State Park, Wildman Adventure Resort or the Devil's Lake State Park.

Why Rely on Our Services?

VIP Cars is a leading car brokerage company, associated with the finest car hire suppliers in industry. Our multicurrency booking engine gives you the flexibility of online car hire in Wisconsin at unmatched prices. With three simple steps of search-select and book, we proffer you with economical Wisconsin car rental packages that are all-inclusive of unlimited mileage, CDW, theft waiver, multiple rental locations and other rental benefits.

Book a car rental for Wisconsin well in advance to enjoy excursion to the fullest.