Car Rental Houghton Airport (CMX)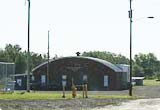 We provide travelers visiting Houghton Airport with high quality car rental services. Houghton Airport, or Houghton County Memorial Airport, is a public airport serving the county by the same name. Located 7 km's southwest of the central business district of Calumet, this airport is situated in the unincorporated community of Oneco in the Franklin Township.

Owned by the county, Houghton Airport has commercial air services provided by SkyWest Airlines who link it to the Chicago O'Hare Airport. Sea plane services are also available at this airport and are provided by Royale Air Service who connects it to Isle Royale National Park. This airport however mostly caters to general aviation and is used for private as well as business flights. Travelers can also avail of the option of using chartered flights at this airport. The facility for booking affordable car rental deals is also available here.