Car Rental Davao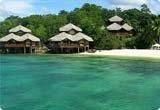 To experience the beauty of the Philippines, visit Davao. Strategically located in the Asia- Pacific rim, the city serves as a gateway to the world. The climate of this area is tropical.

Tourists have a lot to do in Davao. First off, it is known for its majestic and scenic Mt. Apo. Mt. Apo is the highest peak of the Philippines at 10,311 feet above sea level. Furthermore, because of its exotic fruit, it is known as the Durain City of the country. The city is also known for the Philippine eagle and the Waling Waling.
Davao is the perfect get-away spot. Enjoy nature and relax at some of the most breathtaking resorts. Go shopping. Do try their Durain and Pomelo. And check out the wildlife at the Philippine Eagle Nature Center and the Crocodile Park.

A rental car at Davao is advised to travelers seeking access to the city and its nearby regions. Book now!