Rent a Cheap Car at Warsaw Chopin Airport (WAW) on VIPCars.com
---
| | |
| --- | --- |
| Minimum age to rent a car in Warsaw-Poland: | 21 years |
| What do I need to rent a car at Warsaw airport: | –Driver's license, a credit card & an ID |
| Minimum rental period: | 1 day |
Book the best car rental deal for Chopin airport (WAW) as per your travel needs at VIP Cars, compare from top suppliers and start your trip from the airport in an affordable car hire. With us, customers just need to follow an easy reservation process – search, compare and book – to access the exclusive car rental deals for Chopin Airport. Moreover, on our booking engine, you can choose from a wide range of filters for a thorough comparison.
Use Filters to Compare Chopin Airport (WAW) Car Rental Deals
The following filters allow you to narrow down your search results at the time of comparison:
Price range
You can set the price as per your budget limit.
Car categories
Mini, economy, compact, standard, van mini, SUV, luxury, special
Transmission-type
Automatic and manual
Fuel options
Petrol and Diesel
So no matter whether you are planning a holiday, business or a road trip in Warsaw, Poland, you can find the suitable deal as per your demands.
Car Rental Companies at Warsaw Chopin International Airport (WAW)
To make sure that you get the best deal, we work with the following top most car rental suppliers:
Enterprise
Alamo
Dollar
Europcar
Express
Hertz
Sixt
Location of the car rental desk at Warsaw Chopin airport: They are located in the public arrival hall and mezzanine level of Terminal.
Services offered With Our WAW Airport Car Rental Deals
To make your journey pleasant in Warsaw and nearby locations our suppliers further facilitates the customers with efficient car services, some of which are offered as inclusions with our deals.
Break down assistance (inclusion)
Out of hours services
Insurance inclusions
Pickup and delivery
Extras available for renting
Unlimited Mileage (inclusion)
Special rates for special days and weekends
NOTE- These services may vary from supplier to supplier. Extras offered by the suppliers cover things like a GPS, baby seats, Wifi devices etc – and to rent these you pay a small amount which is added to your final car rental bill.
Cross-border travel from Warsaw, Poland
Our suppliers provide the option of cross-border travel to many other countries from Warsaw. But since the countries where you can take your rental car vary from supplier to supplier, it is advised that you should read the vehicle T&Cs at the time of booking to be sure. Or call our customer support team for a better understanding, before confirming your deal.
Warsaw Chopin International Airport (WAW) - Overview
This airport is also known as Warsaw-Okecie Airport or Okecie International Airport. It is located in the largest neighborhood of the Wlochy district of Warsaw, Poland. The area of south hall and north hall together is known as terminal A. The airport has two intersecting runways, 116 check-ins, and 45 passenger gates.
You can reach Warsaw in 18 min (7.9 km) via DW634.You can reach Okecie in 5 min (2.6 km) via 17 Stycznia and Żwirki I Wigury/ DW634.
| | |
| --- | --- |
| Address: | Żwirki i Wigury 1, 00-001 Warszawa, Poland |
| IATA Code: | WAW |
Warsaw's cultural tourist spots
Grab the keys to your car rental at the Warsaw Chopin Airport (WAW) and visit all these artistic places in Warsaw, Poland on your own schedule.
Warsaw Old Town

Distance :7 min (2.4 km)

Royal Castle, Warsaw

Distance :7 min (2.4 km)

Wilanów Palace

Distance :20 min (10.9 km)

Łazienki Palace

Distance :-20 min (10.9 km)

Warsaw Uprising Museum

Distance :11 min (3.0 km)

Copernicus Science Centre

Distance :9 min (4.7 km)

Sigismund's Column

Distance :9 min (2.4 km)

National Museum, Warsaw

Distance :2 min (800.0 m)

Fryderyk Chopin Museum

Distance : 9 min (2.0 km)

St. John's Archcathedral

Distance :7 min (2.5 km)

Polin Museum of the History of Polish Jews

Distance : 7 min (2.7 km)

Kampinos National Park

Distance :39 min (28.3 km)
This is not a complete list; you can get access to the full list on our search form.
Car Rental Pick up and Drop off Location in Warsaw
VIP CARS and partners provide you with various pickup and drop off location in Warsaw for your convenience. Note that, if you choose to drop off the car at a different location it will be counted as one way rental and there will be additional charges. The following are the locations where you can return your Warsaw airport car rental: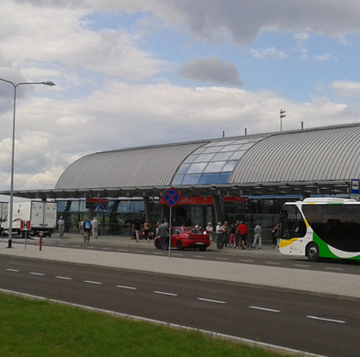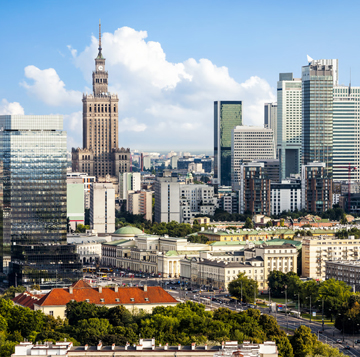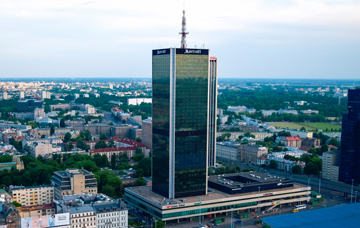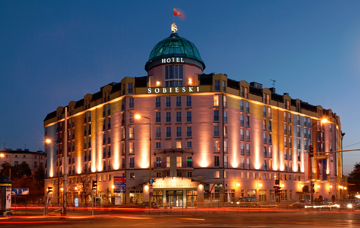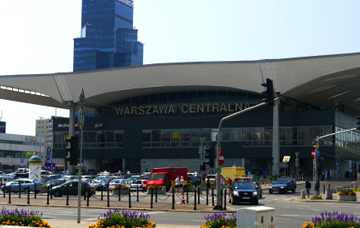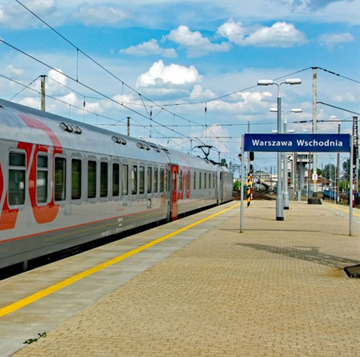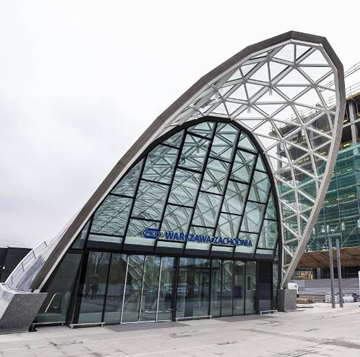 Enthralling 10 days road trip – Warsaw to Krakow
If you are staying a bit longer, you can easily plan a fabulous ten days road trip from Warsaw to Krakow with your rental car. With a conveyance of your own, you will be able to explore the rich cultural heritage of Warsaw with more freedom.
You can drive to Bolimow landscape park which is 52 miles or 85 km away from Warsaw. It takes 1.1 hours to reach Bolimow landscape park from Warsaw in the car.
The next leg of the journey will take you towards Lodz, the third largest city in Poland which is 47 miles away. This city's cultural Center with Jewish heritage is its highlight.
From Lodz, you can drive through Random, the old town area which is 105 miles away and 2.1 hours journey. Jardín Botánico de Łódź & Lodz City Museum are some of its main attractions.
Drive further and visit Radom Kazimierz Dolny which is 46 miles or 74 km away. Here you can see the beautiful Vistula river and explore many art galleries and workshop which are considered to be heritage attraction.
You can move towards Kazimierz Dolny-Lublin which is 33 miles (54 km) away. It is a big town on the east of Vistula Rivers.
You can take your car to Lublin-Sandomierz which is 72 miles (117 km) and 1.8 hours journey. Needle's Eye & Opatowska Gate are some of its attractions.
You can travel towards Sandomierz-Rzeszow 53 miles (86 km) here you will find Lubomirski Palace, the haunting Old Cemetery, and one large market square.
You can visit Rzeszow-Tarnow which is 54 miles (87 km) away. Here you will have the view of the famous wooden churches.
Go towards Tarnow-Wieliczka which is 44 miles or 71 km. Here you will find UNESCO attested salt mines and chapel of Saint Kinga.
Visit Wieliczka-Krakow which is 9 miles or 44 km away. Here you can see Gothic towers of St Mary's Church fearsome dragons and UNESCO-listed historic centers, and more.