Rent the Right Car at the Right Price for
Sharjah Airport (SHJ)
Book a cheap car rental at Sharjah Airport from VIP Cars and start your UAE adventure as soon as you land at the airport. Whether you want to book monthly, weekend or a last minute car rental for Sharjah Airport, with VIPCars and its suppliers, you can accomplish it in 3 easy steps – search, compare and book – which make the whole process quite easy & less time-consuming!!
You can start looking for your Sharjah airport car hire by carrying out a search on our booking engine; just fill the search form and follow the steps. Alternatively, you can also book by calling our booking support team at the helpline numbers provided on our 'Contact Us' page.
Get your Sharjah Airport car rental today & save money!
Reasons that make Renting a Car at
Sharjah Airport (SHJ) a Great Decision
You can Say 'No' to Taxis
Though hiring a taxi is a as cheaper as renting a car but exploring the city in a Taxi is still a bad idea!
This is so because Sharjah has numerous attractions spread across its length and breadth! And by cruising around in a Taxi, most of your travel budget would be eaten up by the fares that you will be paying on your frequent taxi rides.
But with your a car rental, you can save on your expenses – besides our low per-day rates, the low fuel prices will also work in your favor!
Freedom from Bus Schedules
If the idea of exploring Sharjah in the Public transport has crossed your mind, forget it as Public Transport does not cover the major sections of the city.
Hence, if you are aiming to cover Sharjah's many attractions in a bus, it is possible that you will end up spending more money than intended as you will be forced to hire a Taxi eventually.
But with a car hire you can avoid such scenarios & can still cover all the attractions within your time frame and budget.
Freedom to Go on Road Trips
If you are thinking of taking a road trip from Sharjah, a car rental is certainly what you need.
And why not! A car rental will allow you the freedom to take road trips from Sharjah or directly from SHJ Airport without any complications; all you have to do is book a car in advance so that you can hit the road to Abu Dhabi or Dubai whenever you feel like.
And in case you want to experience off-roading you can easily fulfill your adventure cravings in the dusty dunes by booking a suitable 4x4 car rental at Sharjah Airport.
One-way Option: Locations within Sharjah where you can return your SHJ Airport car rental
In case you want to pick or drop your Sharjah Airport car rental at some other place within Sharjah, you can return your vehicle at any of the below-listed places:
Al Wahda Street
King Faisal Road
Sharjah Downtown
The address of the pick or drop-off location will be provided in the car rental voucher; in case the pickup is SHJ Airport, the directions to reach the car rental desk at the airport will also be provided on the same. Note that this is termed as one-way and suppliers charge a small per-day fee for the service.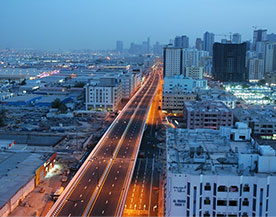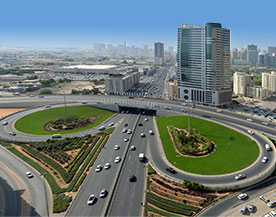 Basic Information about Sharjah International Airport
Located 13 kilometers south east of Sharjah, SHJ is an international airport which is known for its low-cost carriers like Air Arabia. Other carriers that operate at Sharjah Airport include names like EgyptAir, Flynas, IndiGo, Jet Airways and Qatar Airways etc. The airport provides flight to major international destinations like Cairo, Beirut, Trabzon, Batumi, Bodrum, Qabala, Sarajevo and various Indian and Pakistani locations like Goa and Multan respectively.
Built in 1970 and opened in 1997, it replaced the airport named RAF Sharjah, and was also the first airport in UAE and Gulf Corporation Council to be used by the Imperial Airways.
| | |
| --- | --- |
| Address: | Sharjah International Airport, Sharjah - United Arab Emirates |
| IATA Code: | SHJ |
Facilities

Available at Sharjah Airport

Car Rental Desks at SHJ Airport

VIPCars works with the following car rental companies at Sharjah airport:
Europcar
Hertz
Sixt
Thrifty
Fast UAE
Avis
Budget
Dollar
Location of car hire desks: Arrival hall/ lounge
Sharjah Airport Lounges
Located opposite to the Transfer desk, the CIP Lounge at SHJ Airport consists of a First Class & Business Class Lounge. It is known to provide a profusion of high-quality Hospitality services for the passengers like free Wifi, a Business Center, access to newspapers & magazines, and the provision of announcements for passengers who are waiting for their flights.
Location - This lounge at Sharjah Airport is located opposite to the Transfer desk
Timings: It remains open 24 /7 – 365 days of the year
Duty-free Shopping at SHJ Airport
If going outside the airport is not an option and you really need to buy a gift for someone, or just want to kill some time shopping, Sharjah Airport's Duty-free is just the place for you. Operated by Dufry Sharjah, here you can browse through world renowned brands and their wide range of products! You can also shop online at www.DuFry.com.
SHJ Airport Transit Hotel
The Transit Hotel provides access to money exchange, laundry services, business center with Wifi & Fax services, 24 hr room service, and spacious rooms equipped with facilities like a mini bar and TV. For entry into Sharjah Airport's Transit hotel, you need to present the copy of your passport and ticket.
Dining Options at Sharjah Airport
Located in the Departures area, Sharjah Airport's food court provides access to several International delicacies like Chinese, Indian, and Mediterranean. The food court is home to a variety of outlets belonging to brands like Mc Donald, Costa Coffee, London Diary, Dunkin Donuts, World News Café, Chocolix, and Subway.
Financial Services at SHJ Airport
SHJ Airport has one fully functional bank – Emirates NBD. ATMs of Emirates NBD and Sharjah Islamic Bank are located all over the airport at strategic places. There are also money exchange counters at the airport, namely, UAE Xchange (Departure), Salim Exchange (Arrival & Departure), Travelex (Departure) and Al-Churair Exchange (Departure).
Sharjah Airport Car Rental - Cross Border Travel
Many of our car rental suppliers allow cross border travel, but only to selective countries and that too only when written approval is provided by them. For instance, Fast Rent a Car allows cross border to Oman while Go Rent a Car allows cross border only to Muscat.
Read the deal specific T&Cs or have a word with our booking support team to get a better idea of the countries where our suppliers allow cross border trips.
Sharjah Airport Car Hire -
Available Car Categories
Every traveler has his/her own traveling needs, budget limits & preferences, which is why VIPCars.com makes sure that a big fleet is always available on our booking engine at a range of prices.
Though luxury, 7, 8 or 9 seaters and convertibles are the most sought after vehicles in Sharjah, the fleets offered by our suppliers for Sharjah Airport cover almost all car categories, given as under:
Economy

Standard

Van

Mini

SUV's

Compact

Special

Fullsize
Introducing Sharjah
Sharjah – known as the art capital of the United Arab Emirates – is the third largest city in the Emirates. Home to numerous world-class attractions which attract millions of tourists from around the globe, it is one of the most visited places in the UAE.
It is the Cultural capital of the Arab World - the title it received from UNESCO in 1998, which doesn't come as a surprise owing to the fact that it literally breathes history and culture. And not just that, in 2014 it was also declared the Capital of the Islamic Culture!!
Places to See in Sharjah, UAE
In case day trips and road trips are not your 'cup of tea', here are a few attractions within Sharjah that you can explore in your car rental. The list will also be helpful in case you have a long 13-16 hrs layover at Sharjah Airport, just make sure that you are pre-booking your SHJ Airport car hire – it will not only save you money but will also allow you to hit the roads within minutes after arrival.
Sharjah Arts Museum

Spread over three floors, it is home to 72 galleries which house artworks some of which date back to the 18th century. Ali Darwish gallery and its contemporary sections are some of the main highlights.

Sharjah Museum of Islamic Civilization

In addition to items from pottery to metallic handicrafts and glass inlaid with gold, brass, and silver, the museum also holds items dating back to the Abbasid and Umayyad eras.

Sharjah Science Museum

Its exhibition hall is full of elements specifically designed for children, and besides fun activities like grip strength and balance, cartoon making, and puzzle building, there is also Playspace and Planetarium!

Sharjah's Central Market

Home to more than 600 shops, it offers items like Omani & Yemen jewelry, perfumes, food, antiques, and electronics. It is most noted for its authentic Arabian bazaar housed in its upper floor!

Sharjah Heritage Area

While Souk Al Arsah is the largest open traditional market, Sharjah's Heritage Museum was originally a family house – Bait Al Naboodah; each of its room gives a peek into a different shade of Emirati culture

Al-Qasba

However, besides all this Al-Qasba's showstopper remains its 60 m high majestic observation wheel – the Eye of the Emirates – which provides the enthralling view of the entire city while you're on it.

Khor Fakkan

Shark Island is one of the most well-known diving destinations in the region!! Another place of interest is Rifaisa Dam, which to one's shock is said to have been built over a village.

Al Noor Island

Known for its mix of art and nature, the park can be accessed by the bridge from the central city's Corniche Street & features a butterfly house, and installations created by world's most renowned artists.