Rent a Cheap Car at Dubai Airport Terminal 2
---
| | |
| --- | --- |
| Minimum age to rent a car in Dubai Terminal 2: | 21 years |
| Minimum rental period: | 1 day |
Rent a car for Dubai Airport Terminal 2 with us and make your traveling experience in Dubai easy and free from hassles. Whether you are visiting Dubai on a vacation or are planning a stop-over – whatever the case is, with a car rental at your beck and call, you can explore Dubai and its neighboring areas on your own schedule. A rented car 'actually' presents you the freedom you deserve – the freedom to act on your whims & the freedom to plan your journey as you please! So, don't wait long, book your Dubai Terminal 2 car rental now and make a beeline for a memorable trip to Dubai.
Book your car rental for Dubai Airport Terminal 2 in advance today for bigger savings!
Car Rental Companies that Offer Deals for Dubai Airport Terminal 2 (DXB T2)
Though many car rental suppliers operate at Dubai Airport, most of them have their offices either at DXB T1 or T3, so in case you don't want to visit the rental desk based in other terminals, you can request a pickup at T2 itself. The following local and international suppliers provide 'meet & greet services' at DXB T2:
Avis
Budget
Dollar Rent a Car
Firefly Car Rental
Hertz
Thrifty Car Rental
White and Black Car Rental
Process to rent a car for

Dubai Airport Terminal 2 (DXB T2)
---
With VIP Cars you can book your car hire for Dubai Airport Terminal 2 online, through a three-step booking process, which is explained below. However, in case you don't have much time, and need to make a last minute reservation, you can make a phone booking by calling our booking support at our help line number.
The Following are the three reservation steps that you will come across while booking your car hire for Dubai Airport terminal 2:
Search
You can start searching for your car hire for pick up at Dubai Airport Terminal 2 by filling the search form on Vipcars.com with information like age, pick-up/drop-off locations etc, & click on the 'Search' button.
Compare
On submitting the search form, all the available deals will appear that you can compare by using the filters given on the left-pane of the 'Select' page. Choose the deal & click on the 'Select' button.
Book
At this step, you can add extras if you want to. If not, just go ahead with the reservation by paying a small amount through our secure payment options.
After the payment, you will receive the confirmation through email along with the booking voucher which will contain all the necessary information about your DXB Terminal 2 car rental like drop-off address, car information, amount to be paid at the rental desk etc.
Available Car Rental Drop-off Locations in Dubai
If you wish to drop your car rental at some place other than Dubai Airport Terminal 2, with our booking engine you can return your car at any of the following drop -off locations in Dubai: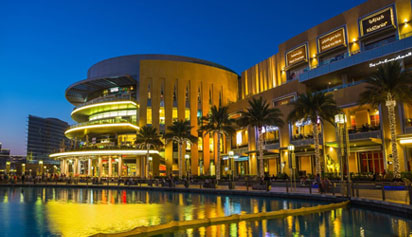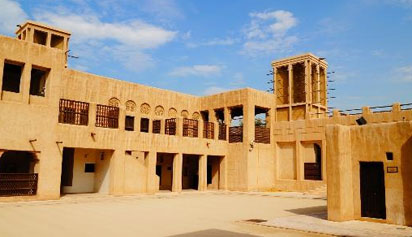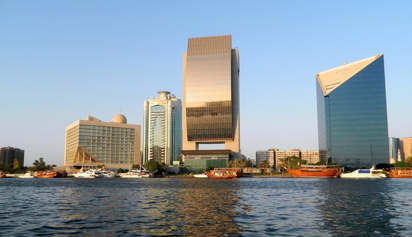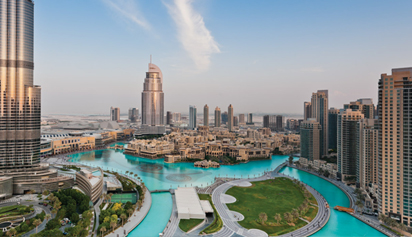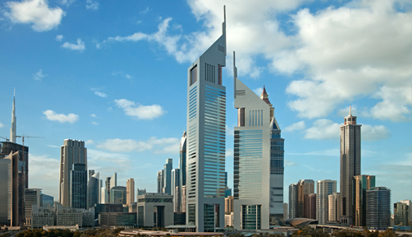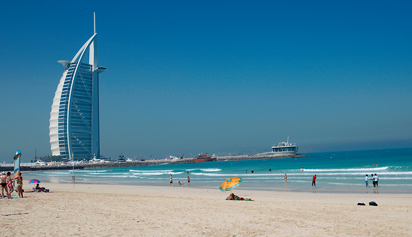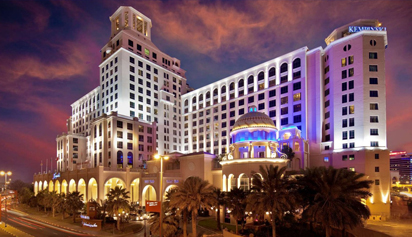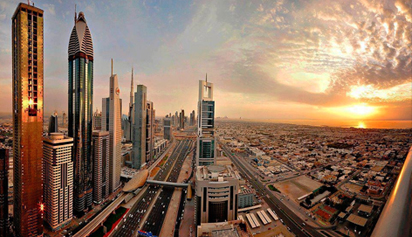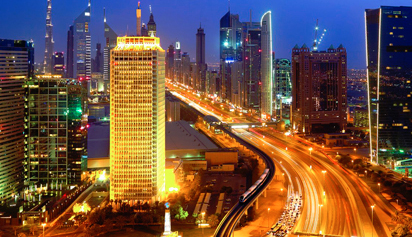 The drop-off location list given above is not the complete list; the full list can be found on the search engine of our booking form. Note that our car rental prices for DXB Terminal 2 are inclusive of "One Way Rental Charges" if different drop-off location is selected while booking.
Car Categories Available for Hire at Dubai Airport Terminal 2 (DXB T2)
Whether you are looking for a people carrier or a car for a small group of four, economy, luxury or something in between, you are well covered with VIPCars.com. Below is a tentative list of the car categories that you can rent for DXB Terminal 2:
Economy
Standard
Convertible
Minivan
SUV
Luxury
Full-size
Compact
Related searches
Cheap rental cars: For those who want to rent a cheap car in Dubai, they can compare our economy, compact, intermediate and mini cars on VIP Cars.
Luxury & sports rental cars: From BMW to Mercedes, Rolls Royce, Bentley and Lamborghini, with us you can rent your preferred car for Dubai at cheapest possible rates, just make sure that you are renting at least 2-3 months in advance for bigger savings.
SUV rentals: An SUV is best for people who want to accomplish some off-roading when in Dubai. Out of the various SUVs, the 7-seater SUVs and 4x4s are quite popular.
Van rentals: 7, 8, 9 and 12-seaters vans/minivans - whatever your preference, you can rent any of these for your Dubai trip on VIP Cars.
*This information is for guidance and may change with time, call us to know more.*
Extras That You Can Rent

With Your Dubai Airport Terminal 2 Car Hire
In case you want to rent an extra with your car hire for Dubai Airport Terminal 2, you can do so at the time of the booking. Note that all of our suppliers offer their own set of extras, and here, we are only listing a few common ones that almost all of our partners offer with our Dubai Terminal 2 car hire deals:
Baby Seats
Navigation System
Additional Driver
Cross Border Travel & International One Way

Rentals from DXB Terminal 2
With us, you are allowed to take your Dubai Terminal 2 car hire on Cross-border travel. But, it is usually allowed when going from Dubai to Oman and for that, you would have to pay some extra charges. And in case you have a flight at Oman Airport and would not be able to make a return trip, you can also opt for International One-way rental option.
One of our partner suppliers which permit cross-border travel as well as an international one-way rental is Dollar. In case you have any query, you can contact our booking support team at our helpline numbers given in the 'Contact Us' section.
About Dubai International Terminal 2 (DXB T2)
Dubai Intl Airport's Terminal 2 was inaugurated on 1st of May in 1998, with an aim to reduce the passenger pressure on Terminal 1. About 50 airlines operate from Terminal 2; it is also home to Dubai's budget airline Flydubai which started its operation on June 1, 2009. Besides this, the airport also offers scheduled, as well as special interest flights on special occasions. Dubai Airport's T2 is located in the north of T1 and can be accessed via Al-Twar road and Rashidiya. All Class passengers access the Terminal from the main kerbside, and all the transfer of transit passengers between Terminal 1, 2 and 3 takes 15-25 minutes.
| | |
| --- | --- |
| Address: | Dubai International Terminal |
| IATA Code: | DXB |
Facilities Available at Dubai Airport Terminal 2
Food Options at DXB T2
Departure Area - Starbucks is the only food venue in Terminal 2's departure area
Boarding Area - The boarding area has 5 restaurants out of which 2 are run by Mc Donald's and Hatem. Besides the restaurants, other eating options include names like Costa Café, Tropicana and Baskin Robins.
Arrivals - Airside Level 1 & T2 Level 4 - At this location, DXB T2 has one restaurant called New Airport Restaurant
Duty-free Shopping at DXB T2
At Duty-free shops in DXB T2, you can buy a big range of products from tobacco, perfumes, books, magazines, watches, electronics, & various luxury products.
Locations - Both Departure & Arrival area has one Duty-free public shop each. In Airport's boarding area, there is a whole floor dedicated to Duty-free shopping
DXB T2 Marhaba Lounge
Marhaba Lounge is located in the departure area - opposite to the duty-free – after the immigration counters. The lounge provides free Wifi, various business services, and a great international food menu.
DXB T2 Wifi
Passengers can enjoy unlimited, high-speed Wi-Fi across all terminals of DXB, free of cost. To access the connection, all you have to do is search for "DXB Free Wifi" and select it from the list of available networks. Next, open your web browser, and click on the 'Get online now' link.
Medical facilities
In case you need medical assistance during your stay at Dubai Airport T2, you can go to the medical center. The airport has 'May I Help Staff' which can direct you to the nearest Medical Centre, and if it is an emergency, you can call: +971 (0)4 504 5000.
Currency Exchange
There are numerous currency exchange counters at Dubai Airport's Terminal 2. They have been strategically placed in arrivals, departure, baggage claim, and check-in areas.
Suggested Day Trip

from Dubai

Yas Island is an entertainment hub in Abu Dhabi and is about 1 hr 20 minutes from Dubai Airport's T2 via E11 Route. Here are a few things that you should not miss while visiting Yas Island, and since you will have a rental car at your disposal, you can plan the trip any way you feel like. Therefore, no matter, whether you want to explore Yas Island in a day or over a span of a few days, all you have to do is plan it well, and get going!!!
Places to See in Yas Island
Yas Viceroy Abu Dhabi

It is a 5-star hotel in Yas Island renowned as the only hotel in the World to have an F1 track –whose first half has been constructed on land and the other half on water!

Yas Marina

This is the best place for the yachters – the place where the annual F1™ Etihad Airways Abu Dhabi Grand Prix occurs! It offers the finest dining, fitness, and leisure facilities.

Ferrari World Abu Dhabi

It is not only Abu Dhabi's but World's first Theme park dedicated to Ferrari and is known to offer more than 20 exhilarating and educational rides & attractions.

Yas Water World

As big as 15 football pitches, Yas Water World has 43 rides and slides. Its 238m long, hydromagnetic-powered, 6-person tornado water slide is one of its major highlights.

Yas Links Abu Dhabi

Located on the western shores of Yas Island, Yas Links Abu Dhabi is an award winning golf course, best known for its design created by Kyle Phillips.

Yas Beach

Located on the southern coast of Yas Island, Yas Beach is a great place for relaxation where you can spend some quality time with family & friends. The beach offers ample parking spaces.

Yas Mall

In case shopping is on the cards, there is no better place than Yas Mall; it is considered a prime destination not only for shopping but also for dining and entertainment.

Yas Marina Circuit

Yas Marina Circuit offers the following experiences:

Driver Experiences
Passenger Experiences
FAQs on DXB T2 car rental
What documents do you need to rent a car at Dubai Terminal 2?

You would need a valid passport, driver's license, and a credit card to rent a car at Dubai Terminal 2. In addition to all these documents, you would also need an International Driving Permit.

Will I get the same rental car that I booked online for DXB Terminal 2?

Though we try our level best to provide the exact car you selected online for DXB Terminal 2, but, eventually, it all depends on the availability of that specific model at the time of pickup. That's why we are unable to guarantee the exact model, and more emphasis is given on the 'car type' under which the booking was made.

It is also the reason that all our car hire deals bear "or Similar" phrase appended to the offered model, which clearly conveys that at the time of pickup you will either receive the same model or a similar vehicle from the car group you chose.

Can I book my Dubai Terminal 2 car rental for the same day?

Yes, you can book your DXB Terminal 2 car hire for the same day pickup, and the confirmation will be sent right away. However, make sure that you are requesting a pickup at least 4-5 hrs from the booking time so that the rental branch can get the car ready for you.

Can I drop off my DXB Terminal 2 car rental at a hotel in Dubai?

Yes, VIP Cars' suppliers allow you to drop-off your Dubai Terminal 2 car hire at a hotel.

You can return your car hire at any of the below-listed hotels in Dubai:

Warwick Hotel
JA Ocean View Hotel
Jumeira Al Qasr Hotel
Jumeirah Beach Hotel
Royal Radisson Hotel
Millenium Airport Dubai Hotel
Madinat Jumeira Al Qasr Hotel
Four Points Hotels
Gloria Hotel Towers
Dubai Vida Hotel
Atlantis The Palm Hotel
Dubai Grosvenor House Hotel

If you want to, you can also request pick up at any of the above-listed hotels.