Car Rental Puerto Plata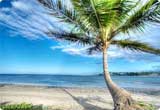 Puerto Plata is the capital city of the Dominican Republic, officially known as San Felipe de Puerto Plata. Being the country's capital city, Puerto Plata is bustling, throbbing and huge metropolis with lots of things to offer to its local and international tourists.
We recommend that you get a car hire servciein order to easily get to the city's attractions. Booking from us at VIPcars.com is fast and easy with only three steps: Select, search and book.

For a breathtaking view of Puerto Plata, drive to Christo Redentor which sits atop ParcNationale de Isabella de Torres. It is a smaller replica of Rio de Janeiro's renowned Christ the Redeemer humongous statue.
Then head to the historical Fort San Felipe with an amazing view of Puerto Plata's aqua blue bay. And if you are in the city during a Sunday, go to the central park for some free live music while experiencing city life.