Car Rental Rio Grande do Sul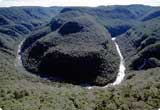 Rio Grande Do Sul is the southernmost state located in Brazil. In the region of Caxias do Sul and Bento Gocalves, the major wine producing centre in Brazil, the attraction is Italian gastronomy. Rio Grande Do Sul state is well-known as one of the most ethnicallyrobust states of Brazil. Rio Grande Do Sul has a great potential for palaeontological tourism with numerous palaeontological spots and museums in the geopark of paleorrota. There is a large area in the centre of the state that belongs to the Triassic. Ecotourism is very popular in the Germanesque cities of Canela and Gramado. Tourism is also on top level in the wine regions of the state mainly Bento Goncalves and Caxias do Sul.

Whether traveling alone or with family, VIP Cars offer top-notch car rental services in Rio Grande Do Sul.