Compare Car Rentals for
São Paulo-Guarulhos Airport (GRU) & Save big!
On VIP Cars, you can compare deals for pickup or return at São Paulo– Guarulhos Airport (GRU) (Terminal 1, 2 & 3) from top suppliers, within minutes. Our booking process consists of a 3 step procedure – search, compare and book – where you get to use some helpful filters during the comparison step. Therefore all you have to do is fill in your itinerary details in the search form and click on the search button, you will be directed to the comparison page. There you will encounter the following filters: Price, Car categories, Car specifications, Transmission type, Fuel type and Suppliers.
By using these filters, you can narrow down the search results for Guarulhos Airport; you can further compare the deals on the basis of the combination of inclusions being offered. When you have chosen your deal, read the T&Cs associated with it, and click on the select button given adjacent to the deal. On the booking page, the add-ons offered by the supplier will be shown, pick the ones that you may need or just simply go ahead with your booking. Below listed are the inclusions and add-ons offered by our suppliers:
Inclusions: Collision Damage Waiver, Unlimited mileage, Theft Waiver and Taxes & Fees
Add-ons: Navigation System - GPS, Child Seat, Additional Driver
Car Rental Companies That Offer Deals for São Paulo-Guarulhos Airport (GRU)
The following are the car rental companies that offer car hire deals at Sao Paulo Airport:
Alamo
Hertz
Localiza
Movida
National
Unidas
Sixt
Location of car-rental-desks at Sao Paulo Airport: The car rental desks at Sao Paulo Guarulhos Airport are located in Terminal 2 and 3. In Terminal 2, they are located in the Arrival east and west areas' respective sidewalks, and in Terminal 3, they are located in the Arrival area. The car rental companies that have their desks at the airport are Avis Budget, Hertz, Localiza, Movida, and Unidas. Other car rental suppliers offer 'meet and greet' services.
One-way Car Rental & Cross-Border Options from Sao Paulo airport (GRU)
For one way rental, whether you are choosing a return location within the city, in some other Brazilian state, or a different country altogether, there will be charges that will be added to your final bill.
Cross-Border -

International one-way
Though most of the car rental suppliers don't allow cross-border travel, some like Unidas allow but that too with some conditions that you will have to ask at the time of car rental pickup. In case the supplier allows the international one way both cross-border and one-way fee will be charged.
Domestic

One-way
For those travelers who would like to take their rental car on a trip across the country, they can choose their drop-off location in Brazil or within Sao Paulo from the locations given in our search form. Just use the 'different drop-off location"-section on our search form and book your one-way rental.
Car Rental Pickup and Drop-off Locations available in Sao Paulo
By default, your rental's default pickup and drop off location is Sao Paulo airport unless you choose the one-way option. With our suppliers, you can conveniently request pickup at any of the airport terminals – 1, 2 & 3, or you can walk to the car rental center. But if you are planning to return the car somewhere in the city, that option is also possible, you can pick your car almost anywhere in the city. Some of the pickup and drop-off locations are given below: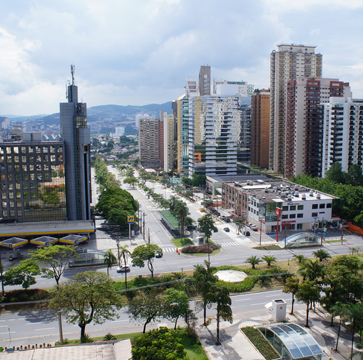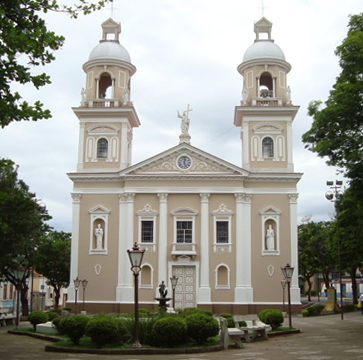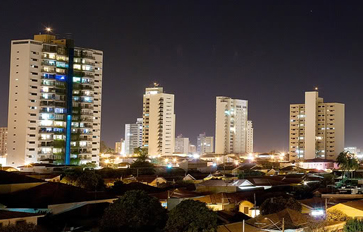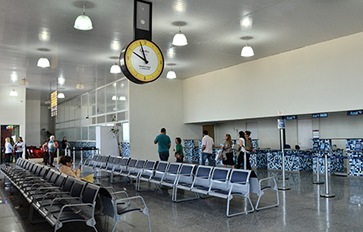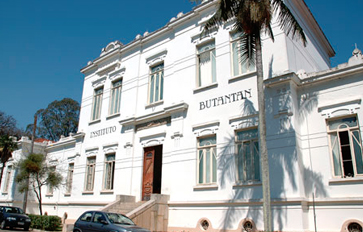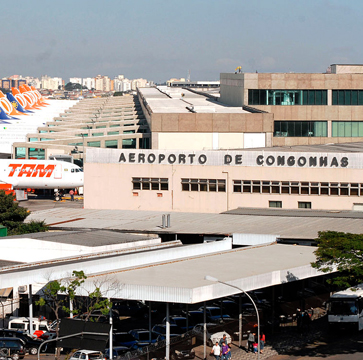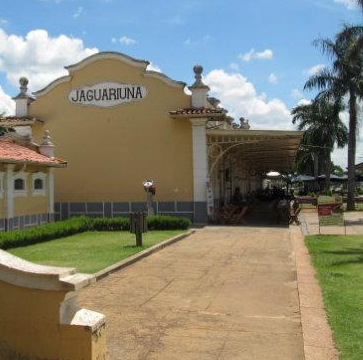 Sao Paulo Airport (GRU) – Overview
Guarulhos Airport (aka Guarulhos-Governador Andre Franco Montoro International Airport or Cumbica Airport) is the Sao Paulo's main airport that sits in the Greater Sao Paulo area's municipality of Guarulhos. Operated by Infraero, it acts as the gateway for the passengers to reach Sao Paulo. Used by airlines like Air Canada, Air France, Avianca Brazil and others, the airport connects Sao Paulo with numerous global destinations like Beijing, Mexico, Lima, Panama, Amsterdam, Dubai, Lisbon and Frankfurt.
| | |
| --- | --- |
| Address: | Rod. Hélio Smidt, s/nº - Cumbica, Guarulhos - SP, 07190-100, Brazil |
| IATA Code: | GRU |
Sao Paulo Airport (GRU) Facilities
Free Wifi : Wifi services are available to the passengers; it is offered free-of-cost for the first hour usage. After that travelers can buy hourly or monthly plans.

Parking : Economy, Standard (Terminal 1, 2 and 3), and Premium (Terminal 2&3) are the parking options available at Sao Paulo airport.

Shops and restaurants : A variety of shops for apparels, electronics, gifts & books are available at the airport. Same can be said for the eateries, coffee shops, bars and places best for Snacks.

Currency exchange counters : Banco Safra (Terminal 2 -& 3), Banco Do Brasil Exchange (Terminal 2) and Cotação Exchange (Terminal 2) are the currency exchange offices at the airport.

Bank : The following banks operate at Sao Paulo airport – Banco Bradesco, Banco Do Brasil, Banco Itaú and Banco Itaú. They All Are Located in Terminal 2.
Phone Booking & Other Services offered by VIPCars
The following additional services are offered by VIPCars and its suppliers to the travelers who are renting cars at Sao Paulo airport:
Booking assistance

Customers can call us at our booking help-line number +55-113-958-0231 for making car rental reservations for Sao Paulo airport. In this case, all the search and comparison is carried out by the booking expert and the deal as per your voiced requirements is sent to your email address. In the same mail, you get the link through which you can pay for the deal through a secure payment gateway.