Cheap car rental Ben Gurion Airport today!
---
Your search ends here if you've been looking for a low-cost rental car for Ben Gurion Airport. Try VIP Cars today to rent a car for Ben Gurion International, and experience the best service from a company that helps millions of travelers to get cheap and best car hire deals across the globe. Whether it's a one-way trip from TLV Airport to the city or a travel itinerary involving multiple Israeli locations, VIP Cars offers the cheapest car rental deals, along with exclusive offers on add-ons. Furthermore, our 24/7 booking support service is always there to answer your queries regarding car rental at Ben Gurion Airport.
Car rental companies at Ben Gurion Airport
We let you compare a vast number of deals of renowned car hire companies such as Alamo, Avis, Budget, Enterprise, Hertz, Sixt, and Thrifty, free of cost on our website. Moreover, we give you exclusive offers, discounts, and low-cost rental deals that cover a large segment of rental vehicles for TLV.
Car rental categories for Ben Gurion Airport
Whether you intend to rent a compact/economy or a full-size, standard/intermediate sedan, we have plenty of available rental cars for Ben Gurion Airport. While the mini or economy cars are best suited for city travel, an SUV or an intermediate/full-size is perfect if you have more luggage.
You can also rent a van/minivan at Ben Gurion Airport if you are traveling with a large group. Book a stylish luxury car if you have been looking for something different.
A short introduction to Ben Gurion International Airport (TLV)
The biggest airport in Israel, Ben Gurion International, also known as Natbag, handles more than 14 million passengers every year. Located about 12 miles away from the Tel Aviv City Center, the Ben Gurion Airport consists of two passenger terminals. While the Terminal 1 handles all the domestic and low-cost international air carriers, the Terminal 3 caters to rest of the international flights.
Travelers in large numbers prefer to rent a car from Ben Gurion International, whether they plan to explore Jerusalem or drive somewhat farther to the country's southernmost point. At VIP Cars, we let travelers pre-book their cheap car rental Tel Aviv Airport (TLV) online well in advance.
| | |
| --- | --- |
| Address: | Ben Gurion Airport, 7015001, Israel |
| IATA Code: | TLV |
Tel Aviv – The Nonstop City
One of the largest cities in Israel, Tel Aviv is known for its modernity, liveliness, and cosmopolitan culture. Beautiful coastline and a rich variety of culinary delights make Tel Aviv a place full of great outdoors. While leisure tourists enjoy its contemporary lifestyle, historians and art lovers admire Tel Aviv's historical treasure. From UNESCO-designated sites to an intriguing Arab heritage, the place offers an endless list of things to see and experience. Don't miss the following top attractions of Tel Aviv, as you plan your itinerary with Ben Gurion Airport car rental: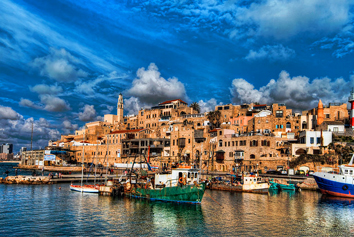 Jaffa Port
One of the oldest ports in the world, the Jaffa Port's existence can be traced back to the Biblical times.
A popular place among locals as well as tourists to hangout, the port area has become a major culture center that features art exhibits, live performances, and street fairs.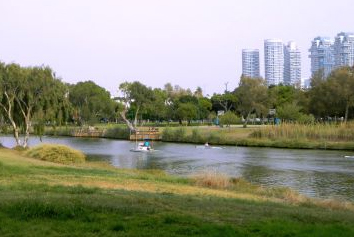 Yarkon Park
Yarkon Park is a massive public park in Tel Aviv named after the River Yarkon, which crisscrosses the park.
The place is also a popular location for musical concerts, with several renowned singers and musical bands having performed at Yarkon Park.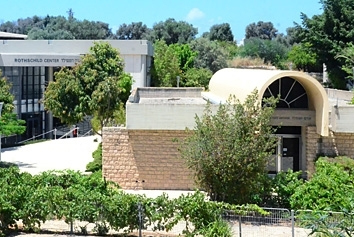 Eretz Israel Museum
Located in Tel Aviv's Ramat Aviv neighborhood, Eretz Israel Museum is a major archaeological museum that attracts millions of visitors every year.
Tactfully organized into a series of pavilions, the museum features a dedicated space for different subject areas namely, ceramics, copper, glassware, and coins.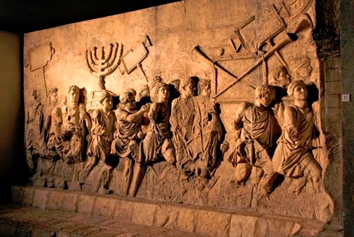 Beit Hatfutsot
Situated in the Tel Aviv University campus, Beit Hatfutsot is a museum of the Jewish people, with extensive focus on Jewish culture and history.
Following a massive revamp in 2016, the museum now houses a New Wing that exclusively showcases captivating synagogue models.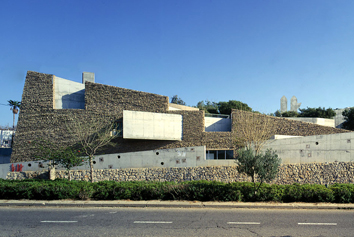 Palmach Museum
Commemorating the valor of Palmach, the elite fighting unit of Haganah, the museum features a unique series of underground multimedia chambers.
Your 90-minute tour inside the museum will consist of films and a memorial space exhibiting the names of soldiers who died for country's independence.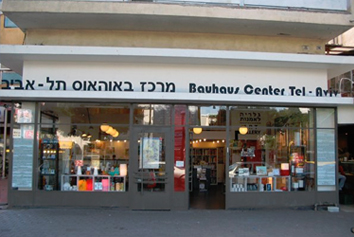 Bauhaus Center
Aimed at expanding the public recognition of 'White City', the Bauhaus Center features a gallery showcasing permanent collection and transitory exhibitions.
Take a guided tour to understand the idea behind Tel Aviv's magnificent architecture and unparalleled urban landscape.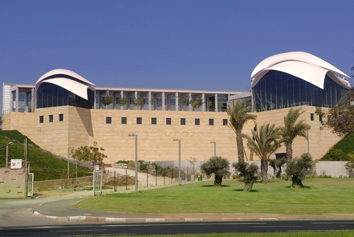 Yitzhak Rabin Center
Dedicated to former Israeli Prime Minister Yitzhak Rabin, the center tells the history of Israel through his life.
Comprising of 3 main sections, the Yitzhak Rabin Center will provide you with ample details of major global events and documentaries.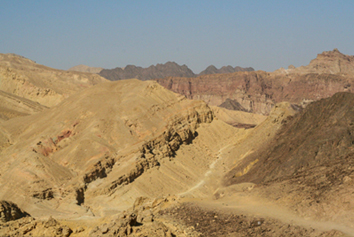 Israel National Trail
Covering the entire country of Israel in its 631 miles long route, the Israel National Trail is a wonderful walking trip that you must try.
In Tel Aviv, it would be best if you plan a hike during the Spring season. The finishing point of the National Trail in Tel Aviv is simply superb.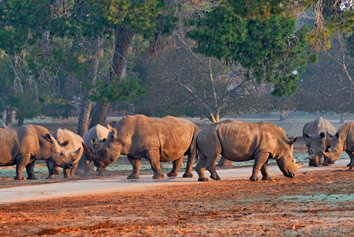 Ramat Gan Safari
One of the largest wilderness reserves in the Middle East, the Ramat Gan Safari, also famous as the Safari Ramat Gan, is spread across 250 acres.
A unique animal park, the place features a drive-through safari park and also an outdoor zoo. You'll come across more than 1,500 animals of 200 species.
Enjoy happening nightlife with a car rental in Tel Aviv
Arid climate, seaside location, bubbly surroundings, and a friendly crowd make Tel Aviv an undisputed Middle Eastern king of night out parties. You can enjoy a great evening after sunset at any of the following places:
BuXa
Rothschild Blvd 31, Tel Aviv-Yafo, 6688301
Kuli Alma
Mikveh Israel St 10, Tel Aviv-Yafo
OTTO
Ahad Ha'Am St 54, Tel Aviv-Yafo
French57
Brenner St 2, Tel Aviv-Yafo
Interesting road trips

from Tel Aviv
Why not plan an unforgettable road trip in your Ben Gurion Airport car rental? Given Tel Aviv's perfect location and a world-class road infrastructure of Israel, you would find it hard to ignore the following not-to-be-missed road trip itineraries emanating from Tel Aviv.
Tel Aviv – Jerusalem
Approx. Distance:67 km/42 miles via Route 1
You will be amused to discover something different in Jerusalem, notwithstanding the widely prevalent notion that Jerusalem is all about religious sites. Drive to Village Green for the city's best chocolate cake or capture panoramic views of Jerusalem from the top of Austrian Hospice. Don't miss a trip to Mamilla Avenue, a beautiful open air shopping center.
Tel Aviv – Kibbutz Ein Gedi
Approx. Distance: 143 km/89 miles via Route 1 & Route 90
Think of no other place if you want to drive to a scenic spot near the Dead Sea and the Jordanian mountains. The village of Kibbutz, full of lush green gardens, is an ultimate place to reinvigorate your senses. Besides untouched natural surroundings, the place is also famous for its luxurious spa and the Mediterranean food, which is always available at the Kibbutz Cafe.
Tel Aviv – Caesarea
Approx. Distance: 56 km/35 miles via Highway 2
One of the oldest seashore towns of the Middle East, Caesarea has withstood several fierce battles due to its strategic location. A major shipping port during the Roman Empire, the port town has now become a famous tourist spot. You can explore well-preserved ruins beside open air concert venues and Roman cafes that are scattered all over the beach area.
Tel Aviv – Zichron Ya'akov
Approx. Distance: 69 km/43 miles via Highway 2
A small town located in Israel's northern region, Zichron Ya'akov is a wonderful place to enjoy your day amid peaceful environment. Nestled on the shores of the Mediterranean Sea, replete with restaurants, wine cellars, and small stores selling handicraft, it's an ideal place to enjoy a leisure walk on your way to Tiberias or Nazareth.
Tel Aviv – Haifa
Approx. Distance: 93 km/58 miles via Highway 2
Israel's third biggest city, Haifa is known for demonstrating a peaceful coexistence of different ethnic communities at one place. Tourists largely flock to the German Colony, a street famous for its world-class restaurants that serve the Mediterranean as well as Middle Eastern dishes. You can also visit the nearby located Baha'i Gardens.
Tel Aviv – Acre
Approx. Distance: 114 km/71 miles via Highway 2
Revive your good old memories of the Arabian Nights folklore, where Aladdin roams around in an ancient Middle Eastern marketplace. One of the most popular road trip destinations, Acre offers a larger than life traditional bazaar that offers plenty of shopping opportunities besides enchanting views. Don't forget to try Turkish bath at the Ghattas Hammam spa in Acre.
Tel Aviv – Amirim & Rosh Pinna
Approx. Distance: 157 km via Route 6
Discover an entirely different side of Israel on your road trip to Amirim, a village known for its beautiful landscape, vegetarian cuisine, and plenty of accommodation options. Drive further for not more than 15 minutes and you will reach Rosh Pinna, a place famed for its old streets, art galleries, chocolates, souvenir and pottery shops.
Tips for car rental Ben Gurion Airport
Go for an online car hire reservation for Ben Gurion Airport as early as possible to get the best deals and exclusive rates. The sooner you book, the better TLV car rental deals you get.
Hiring an air-conditioned rental car is a must due to the sultry climate. Also, paying a little extra for GPS will help you a lot in navigating the Israeli motorways.
Make sure that you read and understand all the applicable terms and conditions before making an online rental car reservation for Ben Gurion Airport.
Check in advance with your rental car supplier if you plan to drive to Jordan, as a majority of car hire companies in Israel don't allow cross-border travel to Jordan.