Car Rental Moncao Downtown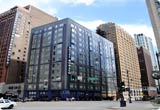 Moncao is a municipality located in Portugal. Moncao is composed of 33 parishes and is situated in the district of Viana do Castelo. This fortified city is home to spas and the Alvarinho wine was once the setting to the numerous battles amongst the kingdoms of Portugal and Castile. The ancient wars and skirmishes have been left to the communal memory and history documents. Memories of the good and the bad are revived in the charming popular traditional of the Coca Festival celebrated annually on Corpus Christy Thursday. The 16th century walls defend the historic centre instinct with monuments such as the Matrix Church, the Church of Santo Antonio dos Capuchos, and the Church of Misericordia.

Get top- notch Moncao Downtown car rental deals at low-costfrom us. Call us now.