Car Rental Braga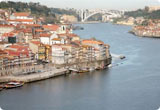 We, at VIP Cars, help travelers visiting Braga book affordable car rental services. Braga is one of the largest cities in Portugal and is located in the Norte region of Portugal. Seat of the Greater Metropolitan Area of Minho, Braga is the seat of one of the oldest archdiocese's in Portugal and Europe. So, contact us now and get affordable deals provided by respected car rental suppliers in Braga.

The remnants of the Castle of Braga along with the Keep Tower are among the most visited attractions in Braga. Other attractions here include the Arco da Porta Nova, the Roman Thermae of Maximinus and the Raio Palace. The Braga Sé was the original site of the Diocese built in the 3rd century. The present cathedral building was started in the 12th century and was built in Burgandian Romanesque style.

So, book now and get low cost car rental deals in Braga.